Following the Arab Spring uprising in 2010, Jordan faced a massive decline in tourism, even though the country was mostly unscathed in the violent clashes. Almost a decade later, trends are changing and holidaymakers are flocking to this major tourist destination. The famous waters of the Dead Sea have led to this country being popular for health and medical tourism, but is also a key destination for travelers of all sorts. Adventurous types will enjoy pursuits such as canyoning, or sleeping under the stars at the Bedouin camp. The impressive vistas and glorious sunsets are Instagram worthy, but you might be too awe inspired to even snap a selfie.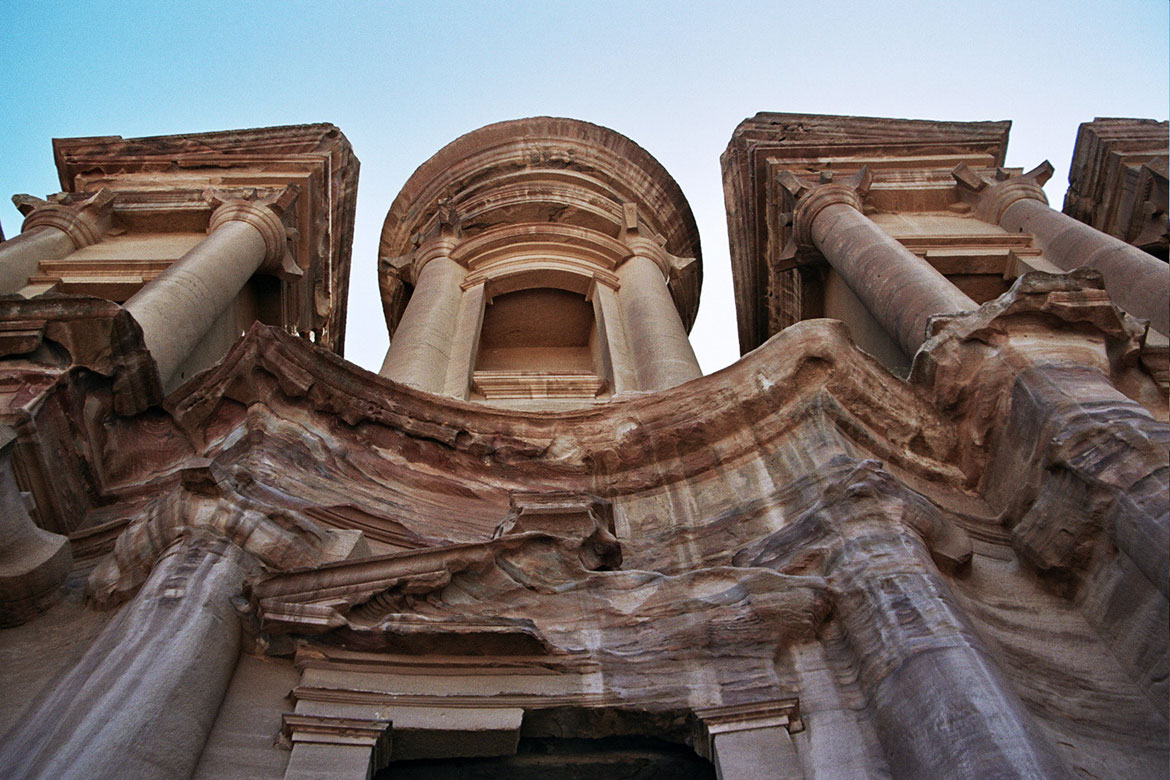 Jordan Fact File
Currency
Jordanian dinar (JOD)
What to do?
The Dead Sea is the saltiest body of water in the world and was one of the world's first health resorts – visited by Herod the Great
The Jordan Museum in Amman was built in 2014 and is the largest museum in Jordan, hosting the country's most important archaeological findings
On the banks of the Jordan River, the Al-Maghtas ruins are considered to be the location of the baptism of Jesus Christ
Ajloun Castle is a 12th century Muslim hilltop monument with incredible views
After a recent slump in tourism, the Jordan Trail Association established The Jordan Trail, a 400 mile route which was named one of 2018's best tourist destinations in the world by National Geographic
One of the most famous attractions on the planet, the rock-hewn city of Petra has been named one of the New Seven Wonders of the World – it's a sprawling complex with numerous famous buildings and things to see
The Wadi Rum Desert Landscape feels like a place where you can really escape from it all, but with 25,000 rock carvings and 20,000 inscriptions, the landscape is proof of 12,000 years of human occupation
Head to the Shaumari Nature Reserve in Azraq to see the rare native creatures that they hope to reintroduce to their natural habitats
In Amman, check out some of the brilliant museums such as The Children's Museum, Darat Al Funun contemporary art gallery, and the Royal Automobile Museum
For a hint of local flavor in Amman, head to Rainbow Street for vibrant graffiti, delicious ice-cream, unique shops and Ottoman architecture
Culture
In recent years, Jordan has become well-known for artistic movements in different fields. In the Middle East, Jordanian music is making a name for itself, with Arabic rock bands gaining popularity. In the art world, it's not just fine paintings that are being produced and admired, but the country is also known for astonishing works of photography and graffiti. In 2016, a Jordanian film was nominated for the Academy Awards for Best Foreign Language Film.
Jordanian cuisine is a meze culture – multiple small dishes served to the table and shared rather than each diner having their own complete plate of food. Hummus is a staple appetizer, as is ful medames, a flavourful fava bean stew that's popular with locals from every social class. Your meze is likely to include labaneh (strained yoghurt), baba ghanoush (eggplant), olives, tabbouleh, and mansaf – a popular lamb dish which is regularly served at Jordanian dinner tables. Jordan is one of the largest producers of olives in the world, and so many dishes are cooked in olive oil. Other usual flavors and seasonings include lemon, tomato, garlic, za'atar and sumac.
Hospitality is a huge part of Jordanian culture. You're likely to hear "ahlan wa sahlan" ("I welcome you") whenever you meet someone new, or even just when walking around on the streets. As much as the hospitality is primarily to welcome you, the local people also want to protect their reputations and have people think well of them.