A democratic nation-state with a rich cultural heritage, Armenia is in the Eurasia region of western Asia. It was the first state in the world to adopt Christianity as its official religion, in the year 301. Over the years, there have been numerous different empires that have ruled over the land, including Byzantine, Cilician, Ottoman, Iranian and Russian empires.
In the early 1900's, the country was rocked by the Armenian Genocide, an event which saw the deaths of around 1.5 million citizens. This devastating historic event left its mark on the country, and many tourists in Armenia seek to educate themselves on this topic by visiting museums and historical sites.
Aside from this recent history, there are also many ancient places to be visited and also some more modern attractions.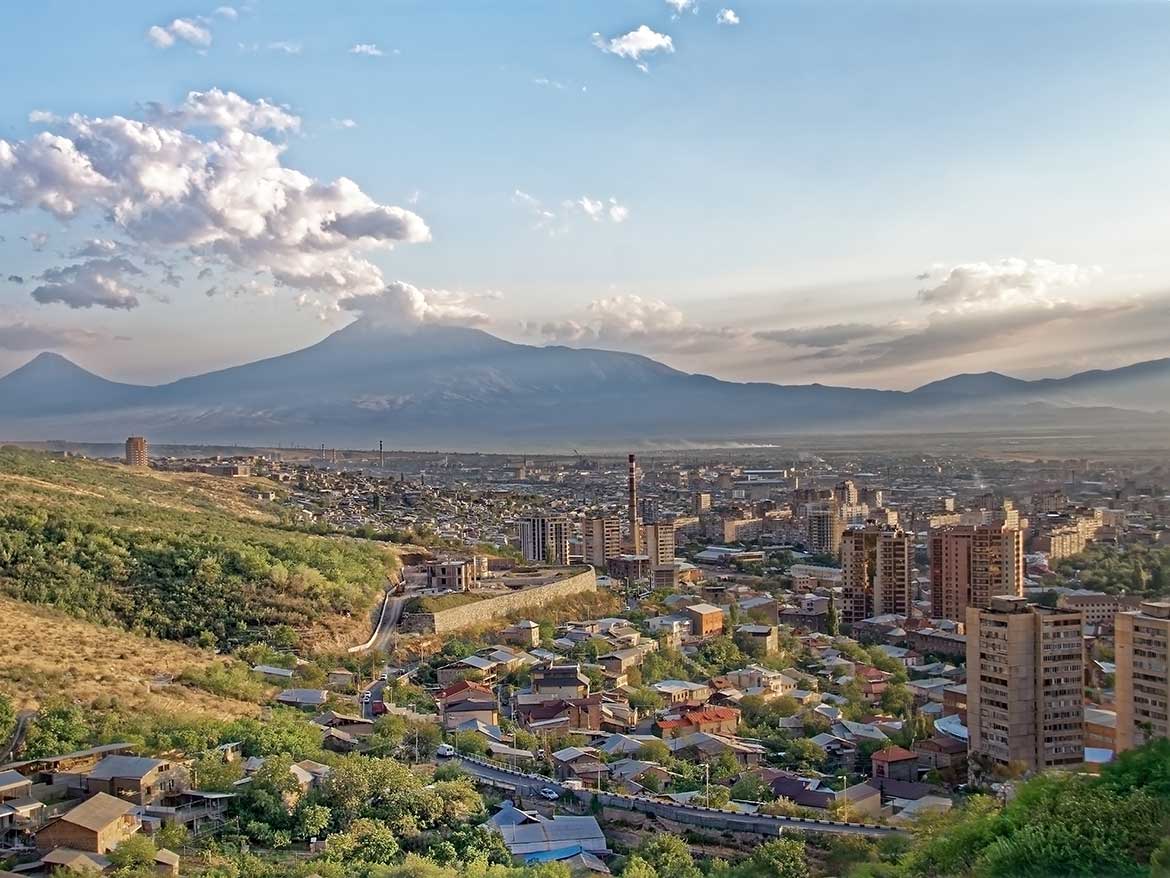 Armenia Fact File
Population
Just under 3,000,000
Climate
Highland continental, low humidity
What to do?
A trip to Armenia is not for the faint of heart – travel is often difficult with rocky terrains and transport that is hard to navigate, and if you don't speak the language, it can get even trickier.
However, with an experienced guide or an intrepid attitude, there is so much worth seeing in the country that it's worth the effort. That said, some of the most interesting attractions in Armenia can be found in Yerevan, the capital, and so you don't have to travel too far to get a variety of experiences.
Aside from historical sites, Armenia is a country with a breath-taking landscape and a delectable cuisine. Here are some of the top attractions around the country:
Matendaran in Yerevan is a museum of ancient manuscripts, open since the late 1950's and holding more than 23,000 documents
The Armenian Genocide Museum in Yerevan is the best place to learn more about the country's tragic history
Republic Square, also in the capital, is a great place to check out local architecture, as well as see the stunning light show that illuminates the fountain at night
Art lovers should head to the Parajanov Museum, dedicated to the Soviet film director and artist whose quirky, unorthodox creations led to his imprisonment, during which time he crafted many of the exhibits now on show at the gallery
The Geghard Monastery, named after the spear which pierced Christ during the crucifixion, was founded in the 4th century and is carved into the rockface of a gorge
Norvank, a Monastery in a town of the same name, was founded in 1105 and is one of the most stunning sights in the country, particularly at sunset
Garni Temple was mostly destroyed by an earthquake in 1679, but restored in the 1960's. It's known for its impressive columns, sweeping staircase and river views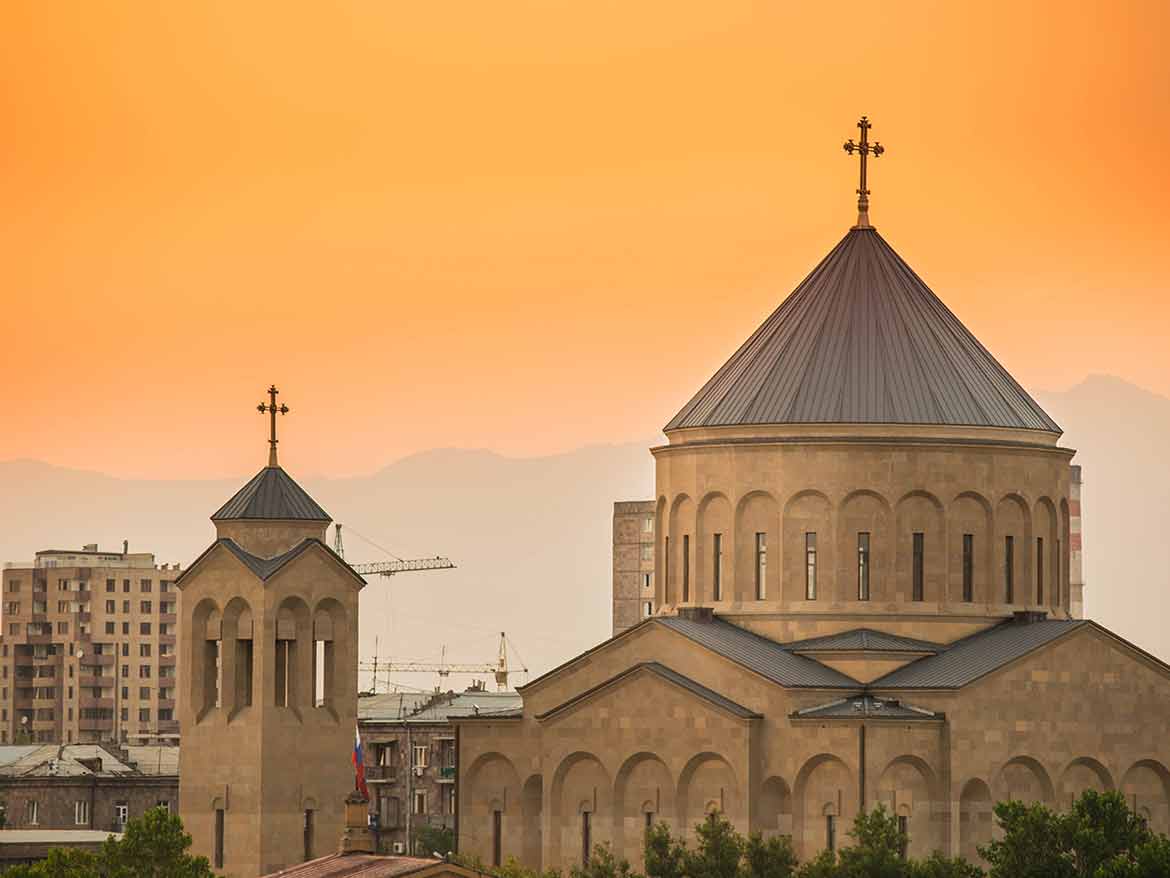 Culture
You can't truly experience cultural life in Armenia without visiting Yerevan Vernissage, a large open-air market which will be your number one stop for unique souvenirs. At the arts and craft market you can find things such as jewellery, ceramics, woodwork, carpets, books and more – keep your eyes peeled for a duduk, a wooden instrument that it native to Armenia.
Music is an important part of Armenian culture, and going to a performance of indigenous folk music would be well worth your time. Aside from the crafts vernissage, the painting market has a variety of artworks on offer.
The cuisine in Armenia is similar to Mediterranean dishes, and food is typically not overly spiced, but rather the focus is on using the best quality ingredients. Popular foods are lamb, aubergine, olive oil, bread, and bulgur wheat, and the national fruits are apricot and pomegranate. Dzhash is a typical dish comprising of legumes and meat in a broth heavy stew. Kebabs are also popular, as is harissa, a slow cooked wheat porridge.