In the past decade, annual visitors to Azerbaijan have almost doubled, and the majority of visitors come from Russia, Georgia and Iran. The first democratic Muslim state, the country claimed its independence in 1918. It became part of the Soviet Union in 1920, and then proclaimed its independence again in 1991. With high rates of literacy and low rates of unemployment, Azerbaijan is considered to have had better economic development than some of its neighbouring countries, which makes it a pleasant place to visit.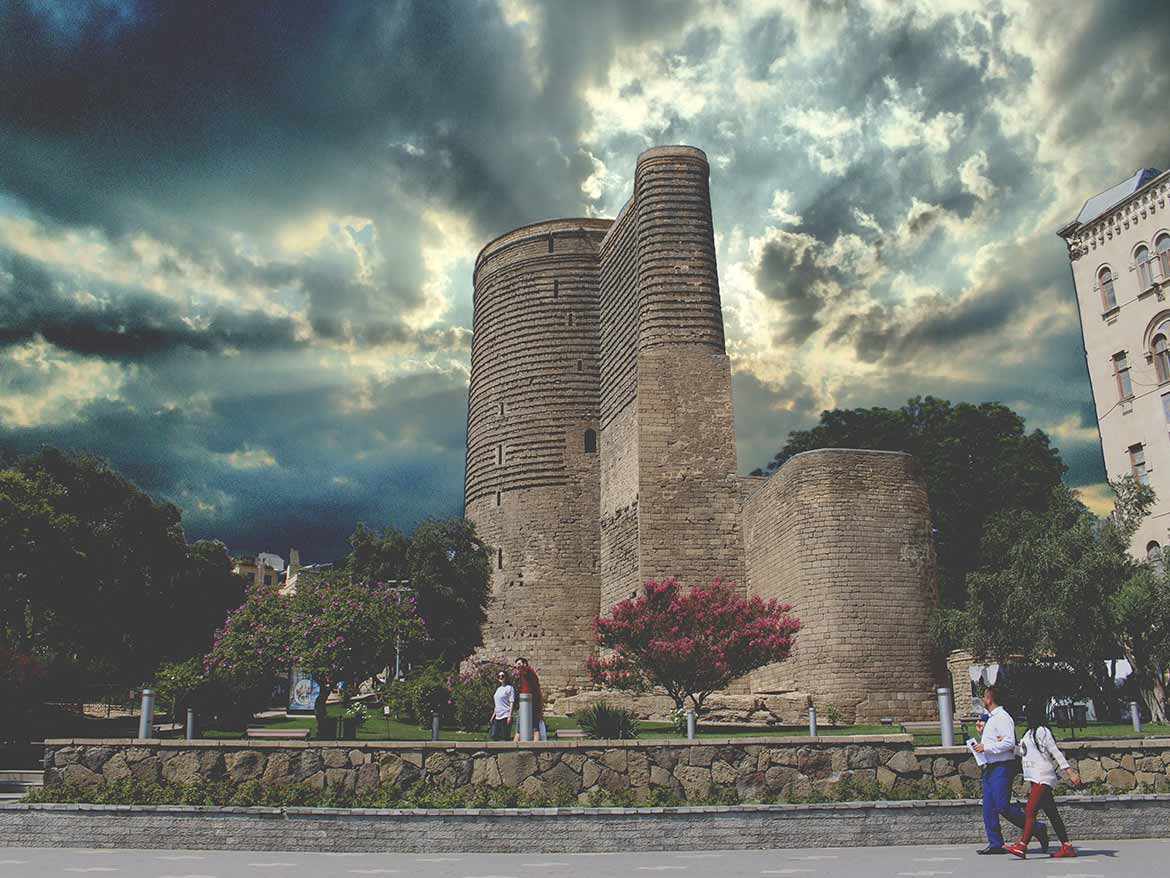 Azerbaijan Fact File
Religion
97% Muslim, mostly Shia Muslims
Climate
Continental, with warm summers and very cold, dry winters
What to do?
Baku Old City was named Azerbaijan's first UNESCO World Heritage Site in 2000, and is full of architectural and historic monuments for visitors to enjoy.
Gobustan National Park has petroglyphs that date back to 10,000 BC.
Built in 2012, the Heydar Aliyev Centre is a piece of modern Azerbaijani architecture that is worth checking out
A pilgrimage and philosophical centre of Zoroastrians, Baku Ateshgah (Fire Temple of Baku) is known for its castle-like appearance.
If you like snowboarding or skiing, Azerbaijan has two popular ski resorts, Tufandag and Shahdag, which are top tourist destinations
Gabala City New Mosque is a great choice if you like visiting religious buildings
Azerbaijan is famous for its gorgeous woven carpets - where better to find out more than at the Carpet Museum
Lake Goygol, 'the blue lake' is an awe-inspiring view, especially if you visit in the fall when autumnal colors reflect brightly in the shimmering waters
If you like hiking and spending time outdoors, mountains, waterfalls, volcanoes and lakes can be found in various places around this breathtaking country
Take a gondola ride in Azerbaijan's Little Venice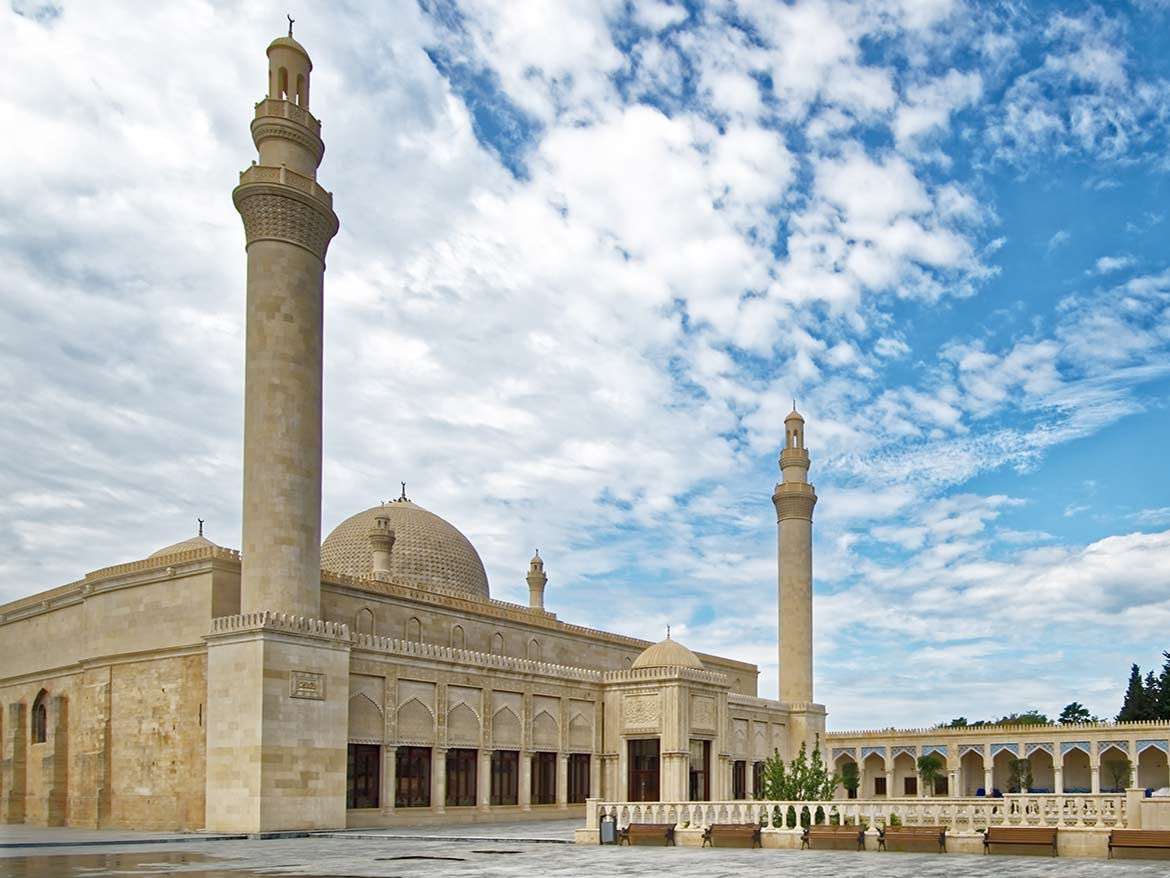 Culture
Azerbaijani cuisine is typified by an abundance of vegetables and a rich variety of herbs. Seasonal vegetables are a staple throughout the year, and the climate enables a diverse number of plants to be grown. Fish is popular, as is mutton and beef (but rarely horsemeat, which has fallen out of local favor), and green vegetables in particular. Plov, a rice dish, is the staple, as it is in many neighbouring countries. In Azerbaijani culture, black tea is typically drunk with jam mixed in. Another popular dish is dushbara, which is a doughy dumpling filled with meat and vegetables. Kutabi - stuffed pancakes - are also popular.
With a rich cultural history, the UNESCO Intangible Cultural Heritage List in Azerbaijan features no less than twelve different items, including traditional carpet weaving, the musical instrument called a tar, a sport called chovgan which is played on horseback and the making of lavash, a thin unleavened bread.
Carpets are the national pride of Azerbaijan, and so would make the perfect souvenir if you can fit one in your luggage. A woven kelagayi headscarf would also be a nice choice. Intricately woven gold jewellery, embedded with vermillion red or sky blue precious jewels, would make a wonderful gift for the special lady in your life. Round, dangling earrings in this style are also popular. Typically, Azerbaijani tea is drunk from hourglass shaped glass vessels, sometimes painted with paisley or floral patterns, and these would also make a unique gift - just be sure to pack them carefully!