For a country that makes you think of futuristic technology, on your visit to Japan you'll find yourself struck far more poignantly by its culture and history. This is a country that shunned the outside world until fairly recently, retaining many of its traditions and values even in a rapidly changing world. Travelers to the land of the rising sun will marvel at their customs and etiquette, as well as being inspired by their exquisite handicrafts. Japan is far more than robot hotels and maid cafés – outside of the cities, the wide-open spaces and places of natural beauty will take your breath away.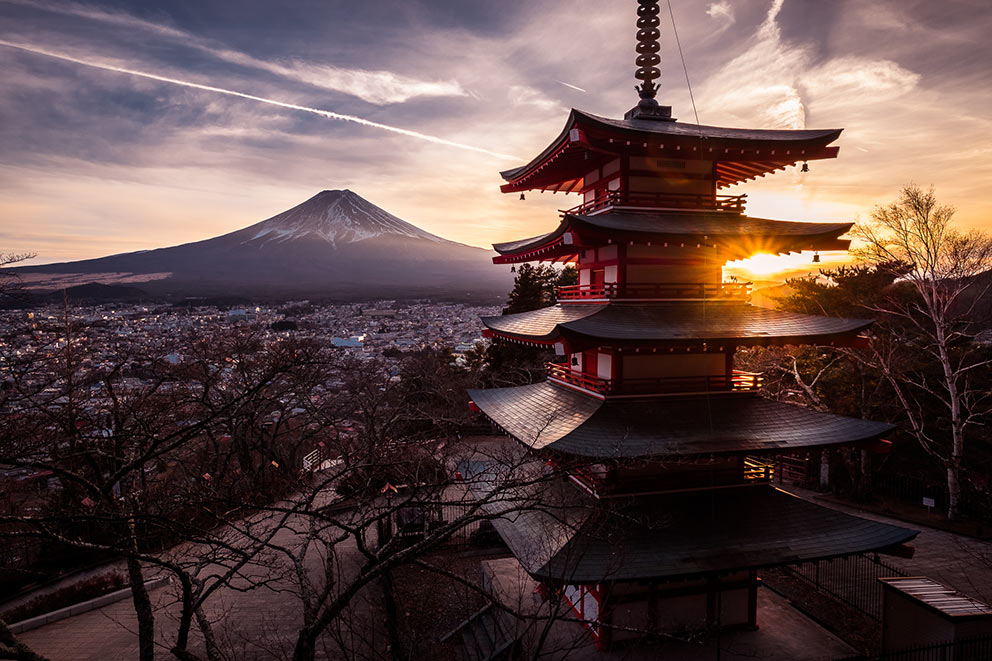 Japan Fact File
Religion
52% Shinto, 35% Buddhism
Climate
Predominately temperate
What to do?
Harajuku shopping area in Tokyo isn't just good for souvenirs – it's also a great place to spot cos-play fanatics and grab a famous crepe snack
The Samurai Museum is a place where you can step back into Japan's ancient history
Just outside of Tokyo, take a day-trip to locations of incredible beauty such as Hakone, Kamakura, Enoshima and Yokohama
Kinkaku-ji, the Golden Pavilion, is the crowning jewel of Kyoto
Kyoto's Fushimi Inari Temple was made world famous in the film Memories of a Geisha and is a popular tourist spot
The Atomic Bomb sites and museums in both Nagasaki and Hiroshima are some of the most visited locations in Japan
Mt Fuji is, on a clear day, visible from Tokyo, but nothing beats the experience of getting up close to this impressive mountain
Castles are present in almost every city and town, ranging from ancient to modern, well-kept to ruin
In the spring, cherry blossom viewing is the national pastime, and the autumnal changing of the leaves is another time of unrivalled beauty
The old capital, Nara, boasts many attractions, of which Todai-Temple (the largest wooden structure in the world, housing Japan's biggest Buddha) is a top choice
Whenever you visit Japan, you're likely to come across a local festival where you can enjoy street food and experience local customs
Animal lovers can enjoy some wonderful zoos (like Tama Zoo in Tokyo), visit wildlife parks (like Arashiyama Monkey Park in Kyoto), see wild animals (like the shika deer that roam around Nara) or visit cat cafés up and down the country
Visiting a karaoke bar is a top night out for socializing in Japan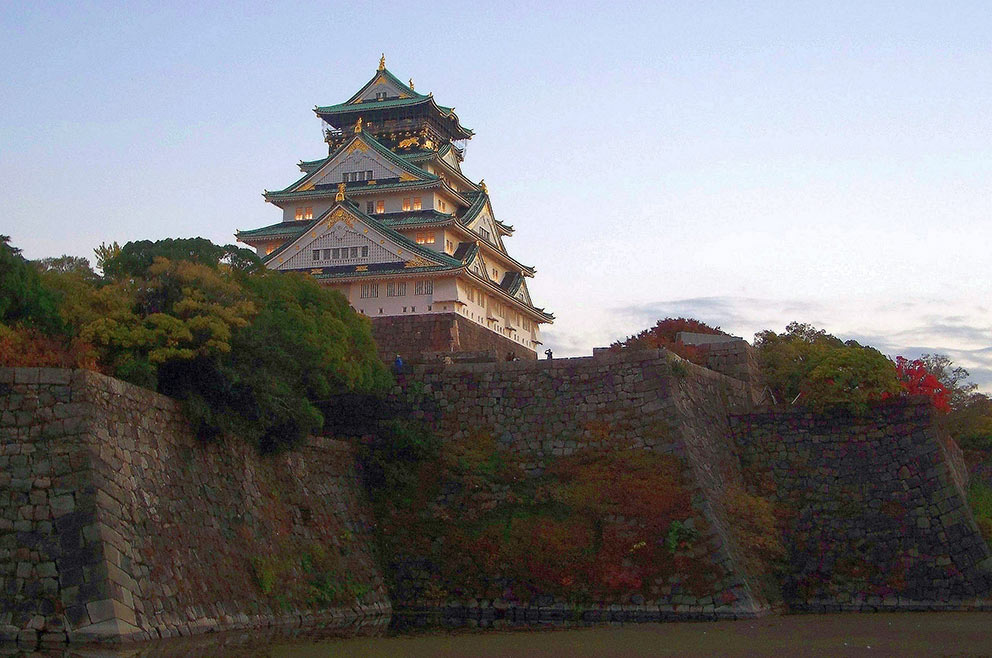 Culture
Japanese people are known for their politeness. Guests are treated respectfully, and are in turn expected to behave appropriately. Always remove your shoes in the genkan (entrance) to someone's house and never wear shoes on the tatami mats. Large pieces of food should be picked up with chopsticks, not speared onto them, and chopsticks should never be stuck upright in a bowl of rice. When giving or receiving gifts, use both hands, and remember to bow in return whenever someone bows at you.
When we think of Japanese food, we think of raw fish sushi and steaming bowls of ramen. Each area of Japan will have its own unique dishes for you to try. Karaage is the Japanese version of fried chicken, and curry doesn't come from Japan but the sweet, yellow curry favored here is so popular that it's considered a national dish. A Japanese breakfast might include rice, pickles, grilled fish and soup. Lunch and dinner are often indistinguishable, with popular dishes being donburi (rice bowl dish), noodles, bento box, or teishoku – a set meal. Famiresu (family restaurants) are popular places for a moderately priced and filling meal. Top quality sushi and sashimi is a treat, but 100 Yen sushi restaurants are popular for a cheap bite. Kaiseki is a multi-course dinner for special occasions. For pudding, Japanese deserts often use matcha or red bean paste flavorings, but local shops also sell more westernized desserts involving chocolate, cream, custard and ice-cream.
Kimono are hugely expensive and few Japanese people wear them regularly, although most will own one for special occasions. A yukata is a lightweight summer robe that is preferable and could be bought as a lovely souvenir. Other small gifts from Japan include fans, calligraphy prints and brushes, handkerchiefs, woodblock prints, manga, origami paper, chopsticks, lacquerware, and temari woven balls. The 100 Yen shop is a great place to buy gifts – despite the cheap price, you can find great variety and excellent choice. Japan also has many skilled craftsmen who make bespoke objects for discerning shoppers.