One of the fastest growing tourist destinations in recent years, Vietnam is a popular vacation spot because of the variety of attractions on offer. From ancient history and stunning vistas to delicious cuisine and adventurous explorations. The dark history of Vietnam is still an important part of their culture today, but there is also much to enjoy and experience in this exciting country. Soak up the atmosphere of this beautiful country as you wander the vibrant streets and experience the smells and sounds of Vietnamese day to day life.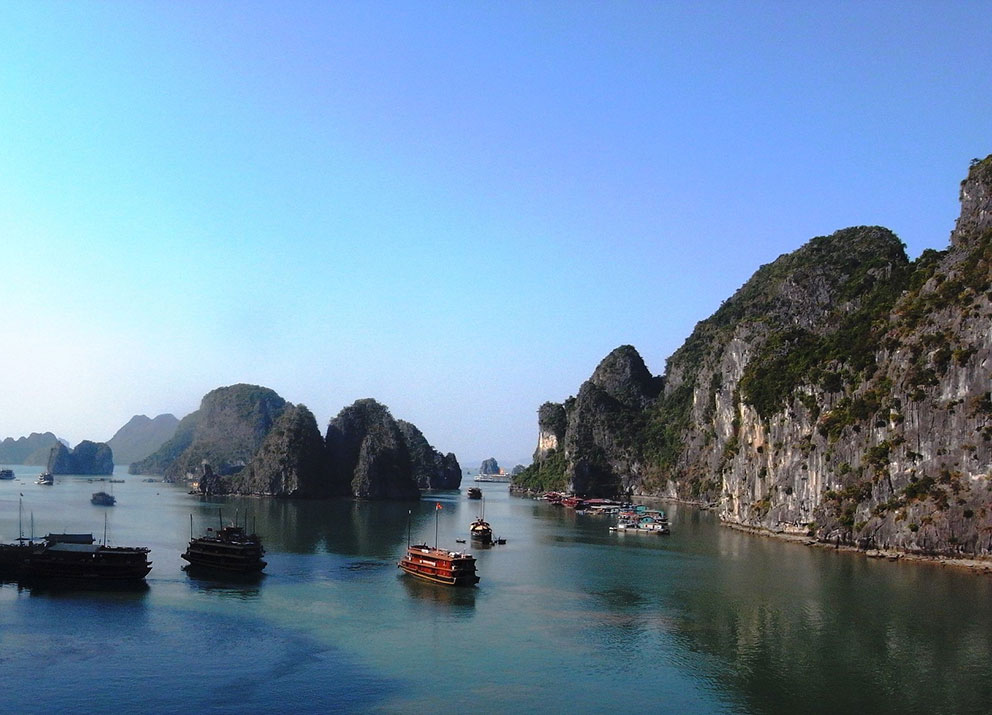 Vietnam Fact File
Religion
73% Folk religion or irreligious
Climate
Temperate (north) and tropical (south)
What to do?
The ancient town of Hoi An dates back to the 15th century and is filled with traditional wooden structures, as well as displaying clear influences from other cultures
Ha Long Bay is a UNESCO World Heritage Site where you can spot stunning rock formations, explore caves and take an unforgettable boat trip
Hanoi's Old Quarter is a lively place to soak up local atmosphere and do some shopping
Hue Imperial Citadel is an example of stunning architecture, as well as an attraction cultural importance where you can learn about the Imperial lifestyle
Get a feel for the lives of the Viet Cong-era soldiers when visiting the Cu Chi Tunnels
See how nature has reclaimed the Mỹ Sơn Hindu Temples, which date back to the 4th century and are surrounded by mountain ranges
For jaw-dropping views, visit the incredible Dong Van Karst Plateau Geopark
Half a million people visit The War Remnants Museum in Ho Chi Minh City every year, which features graphic photography and some upsetting artefacts from the Vietnam War
Tết, Vietnamese New Year, is an atmospheric time to visit and light a lantern as part of the festivities
Take a boat ride along the Mekong and float past the rice paddies and villages on stilts – a way of life that is under threat from modern development
Shop like a local and visit the floating market
Ethical Elephant Tours don't involve any rides or up-close interaction, but offer you the change to observe these majestic animals and learn more about how they live
Kick back and relax around Vietnam on the glorious beaches, unspoiled islands and thrilling waterparks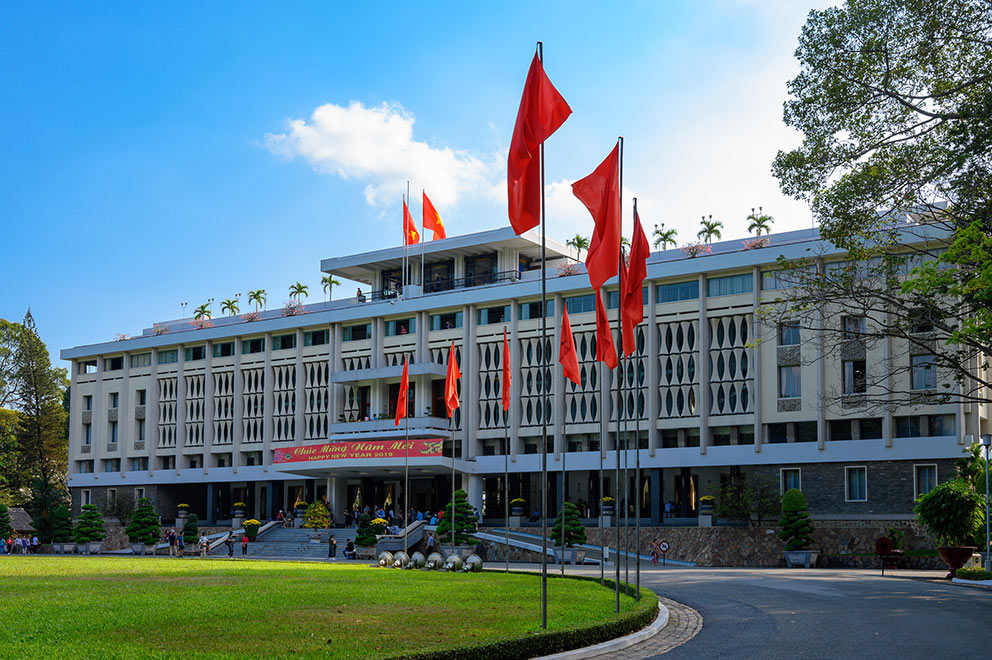 Culture
The áo dài is a well-known Vietnamese national garment, which these days is more commonly worn by women. The dress has long sleeves and a high neck line, with side splits going up to the waistline and revealing the trousers beneath. The dress is usually made of silk and worn on special occasions, although some school uniforms and professions require girls and women to wear them. The nón lá, known as the Asian conical hat, is also an important part of their cultural fashion.
Vietnamese food is all about balance. The yin-yang balance, known as m dương, states that a cold or cool flavor should be paired with a warm or hot one. Also, the five elements principle is used to match foods with different tastes, health benefits, nutrients and more. Variation of texture is of key importance, as is the freshness of the ingredients. You've probably tried Goi Cuon – transparent spring rolls – and pho – noodle soup – but there are numerous other dishes you should try in Vietnam. Pick dishes with seasonal ingredients and local specialties for the best dining experience.
Puppet shows are a popular experience for both tourists and locals, and you can even purchase puppets from craft shops to take home. A small souvenir for your friends at home to try would be dried fruits and spicy dried beef. Brocade fabrics and products will be a memorable reminder of your time in Vietnam, or have a custom áo dài dress made to measure – they can be ready for you in as little as half a day.