A mountainous country, the rugged hills of Kyrgyzstan is home to the gray wolf and lynx, and is also one of the few places in the world where you can find snow leopards. These elusive creatures could number as many as 500 in the mountains as Kyrgyzstan - or as few as 150; they're so difficult to spot that it's impossible to know, and even professionals can wait for months between sightings. Surrounded by Tajikistan, Kazakhstan, Uzbekistan and China, the country is also known for its impressive lakes which are popular places for hiking and relaxation. Unlike many nomadic cultures, in Kyrgyzstan it is still the norm for people to live a rural life rather than moving to the city, and in 2016 it was estimated that around 65% of the population lived in this traditional way.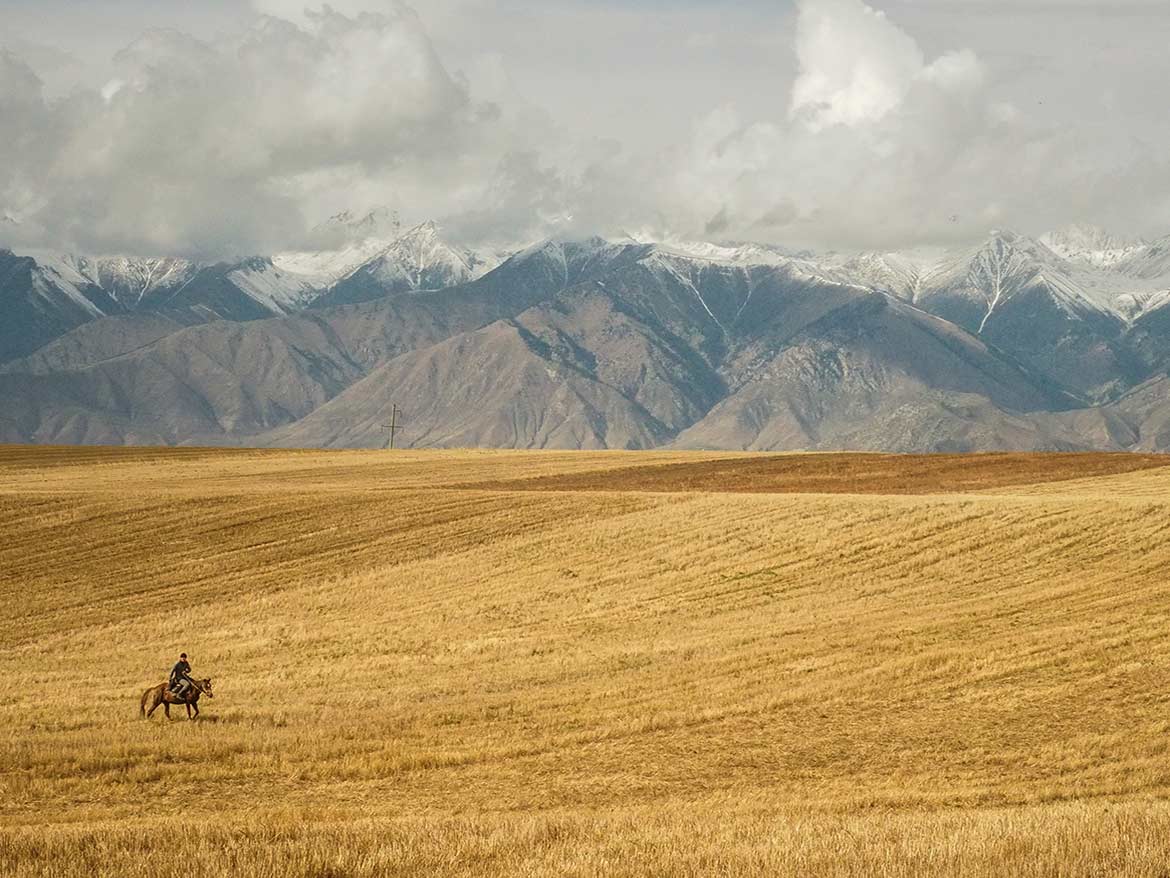 Kyrgyzstan Fact File
Religion
80% NDM (non-denominational Muslim) and 17% Russian Orthodoxy
Climate
Varies across different regions, from subtropical to dry continental and polar climates
What to do?
Song-Kol is a great place to visit if you like hiking, wide open spaces and glorious lakeside views. Visiting outside of the summer months isn't recommended because of the extreme cold.
The second-largest city in Kyrgyzstan, Osh is home to the beautiful Osh New Mosque.
The Ala-Archa Gorge is undoubtedly one of the most stunning places in the country. Go horseback riding and witness the crystal clear waters, majestic forests and sweeping mountain sides that dominate the gorge.
If you're interested in ancient art forms, head to the Museum of Petroglyphs to see examples of early rock drawings.
In Barskoon, the Ak Orgo Yurt Workshop is a great place to see these fantastic dwellings being constructed. In 1997, the company won the 'most beautiful yurt' competition.
For adventurous climbers, Lenin Peak, that borders Tajikistan is a worthy climb.
The Nikolai Przhevalsky Museum is a top place to find out about this Polish-Russian explorer after whom the endangered Przhevalsky's horse is named.
The Holy Trinity Russian Orthodox Cathedral is a gorgeous wooden structure with turquoise painted towers topped with golden points.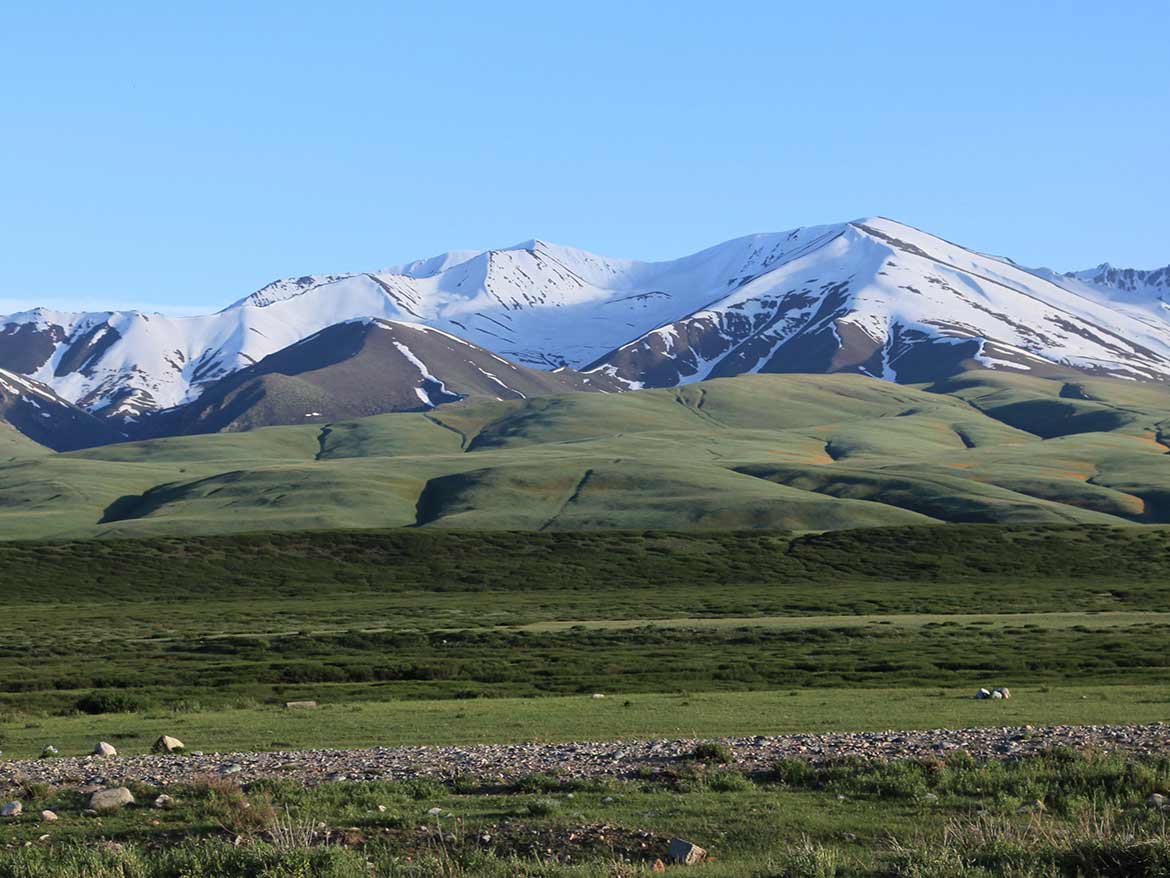 Culture
Similar to Kazakh cuisine, traditional Kyrgyz food uses a lot of meat (such as mutton and horse) as well as plenty of dairy products. The typical nomadic way of life means that much of the cuisine is geared towards preservation, and being on the move. Pilaf, a rice dish, is the national dish of Kyrgyzstan. Oromo is a popular dish served in the home, and is a sort of doughy dumpling filled with meat and vegetables. Besh barmak is a bowl of noodles with shaved flakes of lamb sprinkled on top.
As sheep are commonly kept by people in Kyrgyzstan, it also follows that many people produce yarn to weave with. Textiles are usually produced by the women, who make felt for use in rugs and carpets, as well as decorative wall hangings. Kalpaks are the national hat of the country, also made from felt, and would make a charming souvenir.
If woven items such as felted slippers, rugs or hangings don't take your fancy, another good gift idea is the kamchi - a traditional whip used by the herdsmen. Ornate chess sets can also make a good present, or for something a bit more Kyrgyz, they use the bones of animals to make a game where you roll the bones and the position they land in will score you points. As green tea is often drunk by locals, a good souvenir would be a tea set or decorative cup.